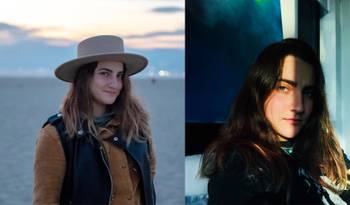 I seek to photograph soulful expression of our energetic capacity. I am relentless in the pursuit of storytelling. Intuition, curiosity, and conversation give me fuel.
As a photographer, documentary filmmaker, and multimedia artist, I work to widen and complicate conventions through my own combination of visual and spoken languages. As an image-maker, my further interests are in oceanic conservation, music, human rights, and extreme sports in nature where communities push limits and protect environments.
I am Latina from Los Angeles, California, with family from México and Argentina. I'm currently in New York City where I'm finishing school at NYU, working on my thesis in Documentary Film Journalism and also in Photography.
~~~~~~~~~~~~~~~~~~~~~
NYU Tisch Photography & Imaging - Class of 2019
NYU Journalism - Class of 2019
2018 Bedford + Bowery, Published Photo Essay
2018 Contributor in LA Yoga Magazine & Blog, February
2017 Villa La Pietra Exhibition, Ideas People Change, curated in collaboration with NYU Florence students and Italian artist Fabrizio Ruggiero - Firenze, Italia
2015 Exhibitor at Photo LA
2014 Exhibitor at Off The Clock Exhibition by APA
2014 Scholastic Art Award - Gold Key
2013 APA Awards - 3rd Place, Student